EXPAND YOUR LEARNING EXPERIENCE
Code School's interactivity is now on Pluralsight
CodeSchool.com is now Pluralsight. We have taken the interactivity you loved on Code School and integrated it into the Pluralsight platform.
You now have access to hands-on experiences like interactive courses and projects, as well as skill assessments, paths and expert-led content on today's most in-demand technologies.
Make learning a new technology approachable with video tutorials and in-browser coding challenges from beginner to advanced. Don't waste time wondering where to start—jump into guided, hands-on learning to build a solid foundation.
C#: Using Variables and Conditionals
Learn the basics of C# to create and run your first C# console application, which will accept user input and provide varying feedback based on that input.
ASP.NET Core: Creating a Basic Web App
Dive into the world of ASP.NET Core and learn how to build easy-to-maintain web applications with the MVC design pattern and ASP.NET Core.
HTML and CSS: Creating a Basic Website
Learn the fundamentals of HTML and CSS, while building a strong foundation for more advanced front-end development.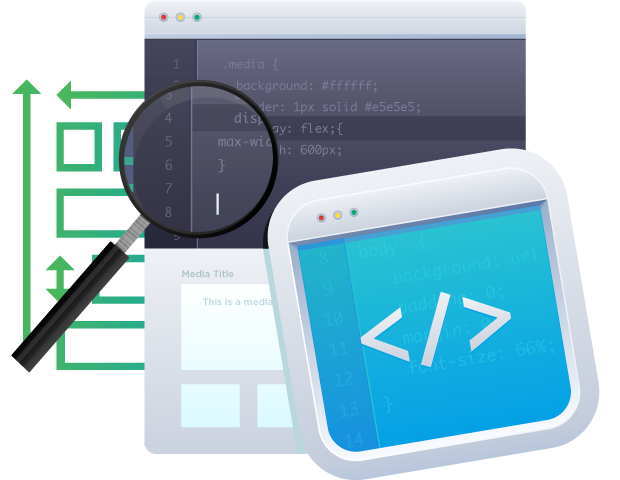 CSS: Using Flexbox for Layout
Follow the clues behind each property of Flexbox and learn how to make modern layouts that are flexible across different screen sizes.
Elixir: Using Iteration, Tuples, Maps, Control Flow, and the Mix Tool
Explore the Elixir language and learn what it means to write elegant and performant functional code.
Python: Using Variables, Data Types, and Conditionals
Explore the basics of Python and learn what it means to store and manipulate numbers and words as well as make decisions with your program.
C#: Using Classes, Methods, Objects, and Loops
Learn to work with classes, methods, groups of objects, loops, and method overloads to create a C# console application for tracking bands.
ASP.NET Core: Using Entity Framework and Working with User Data
Learn to use ASP.NET Core to read from and write to a database, logically present data to users, and ensure the data going into your database is clean.
HTML 5 and CSS 3: Overview of Tag, Attribute and Selector Additions
Discover the latest versions of HTML and CSS, including HTML5 tags, form elements, attributes, input types, CSS styling, and more.
CSS: Specificity, the Box Model, and Best Practices
Explore the fundamentals of CSS, and review all the web-styling tools needed for front-end efficiency.
Elixir: Using Functions, Pattern Matching, and the Pipe Operator
Begin learning the basics of Elixir and take your first steps into the world of functional programming.
Apply knowledge faster through real-world scenarios with step-by-step guidance. Use your local development environment to put what you've learned into practice and build functional code before you bring new skills into the workplace. 
Build an Album Store Product Page with Angular
In this project you'll follow along with our instructions and build a music album store product page with Angular 4.x. You'll create several different components, a Service class to request JSON data over HTTP, and navigate between components with he Angular Router.
Add Implicit and Explicit Intents to an Android Candy Store App
In this project you'll follow along with our instructions and finish building a candy store app with Android Studio. You'll finish creating the functionality of the app by adding different features - like using an Explicit Intent to open another Activity and using Implicit Intents to launch a map, dial a phone number and share content.
Build a Reading List Application With Vue.js
In this project you'll follow along with our instructions and build a reading list application with Vue.js 2.x. You'll create multiple components that are connected together to display a list of authors and book titles, and you'll create a form that adds new books to the list.
Add Features to Grade Book Application Using C#
In this project you will use the C# programming language to add new features to an existing grade book application.
Build a Wishlist Application with ASP.NET Core
Begin creating an ASP.NET Core WishList Application is designed to allow a user to create their own wishlist. This application is designed using the Model View Controller design pattern.
Build a Quiz Component with React
In this project you'll follow along with our instructions and build a simple quiz component with React 16.x. You'll create several components across different files, pass data as props, and propagate events up and down a chain of components.
Add Database Admin Features to a Java Book Store Web App
In this project you'll follow along with our instructions and add update and delete features to the admin section of an existing Java Web application.
Additionally, you'll still be able to access some Code School videos to help you gain more context with instructional deep dives on top technologies.
Prove how proficient you really are in five minutes or less. With Pluralsight IQ, you'll get an accurate measurement of your skills, see how you compare to your peers and uncover strengths and knowledge gaps so you know where to focus your time. 
Get rid of the guesswork and save time by learning the right skills in the right order. Paths combine courses and tools into a more efficient learning experience. Follow a path from start to finish, or use your Skill IQ to know where to begin.  
Organize the content that matters to you most and prep for upcoming projects with channels. Create your own channels and share them with your team, or follow expert-curated channels to reach learning goals faster.
Your plan will automatically renew and you'll be charged $29 per month for an individual subscription, or the price of your current plan (if lower than $29 per month).* You'll also have the option to upgrade to an annual plan at $149.*
You'll be able to finish the remainder of your contract on Pluralsight at the price you've paid for an individual annual CodeSchool.com subscription. Then, your plan will automatically renew and you'll be charged a special renewal price of $149 per year.*
Don't miss out on these new learning experiences!
Your Code School experience has now been moved to the Pluralsight platform. If you have questions or concerns, please contact support@pluralsight.com.

*Except for applicable sales tax.